TERM 3 NEWS! BRING IT ON!
As our concerts always prove more popular than we predict (!) we have decided to re arrange the Concert series in order for everyone to have a chance to appreciate our little cherubs and for them to be able to shine!  We will be moving the JUNIOR CONCERT TO NOVEMBER 2 with the dress rehearsal in the morning and Concert in the afternoon.  This will be much smaller so PLEASE check allocations below as many of the Junior Classes are in the INTERMEDIATE CONCERTS.
We will be having TWO INTERMEDIATE  CONCERTS on Saturday November 16  with the Intermediate Dress rehearsal and photos the Saturday before on the 9th. The concerts will be identical and children will be required for both for consistency and choreography.  We know how excited our cherubs get so know they will be Super excited to do it twice like the big kids do.
We are also going to trial doing TWO SENIOR CONCERTS on the Saturday November 30 – a matinee and a night – this seems to suit busy families and Grandparents more.  The tech run would occur the night before on the 29th but only involves a few technical items.  The Senior Dress rehearsal will be on the Saturday the 23rd.
Thanks for supporting us and the kids to make sure everyone gets to see their darlings and everyone is happy!
CONCERT ALLOCATIONS – PLEASE ENSURE YOU KNOW WHICH CONCERT/S YOUR CHILD IS IN:
JUNIOR CONCERT – NOVEMBER 2
Pre Primary Ballet A and B,

Primary Ballet B (Saturday 9.15) and Junior Ballet (Wednesday 3.30)

Beginner Jazz A and B

Junior Jazz B (Saturday 11.45 colmslie)

Munchkins Musical Theatre

Junior Hip Hop (Norman Park 3.30),

Junior Tap A, B (wed 3.30) and C (wed 4.15 uniting)

Junior/Beginner Irish (Monday 3.30)
INTERMEDIATE CONCERTS – NOVEMBER 16
Primary Ballet A (Saturday 10 and Monday 3.30), and C (Thursday 4.15)

Grade one Ballet A (Saturday and Monday), Grade one Ballet B (Thursday 5.45)

Grade Two Ballet B (Thursday 5.00),

Junior Jazz A (Saturday 10.15), Junior Jazz C (Thursday 5.00), Junior Jazz D (Thursday 3.30), Junior Jazz E (Saturday 10 Uniting), Junior Jazz F (Wednesday 5.00)

Pre Intermediate Jazz  D (Thursday 5.45) and F (Thursday 6.30)

Pre Intermediate Hip Hop (Tuesday 3.30)

Junior and intermediate Acro

Pre Intermediate Tap A (Thurdsay 6.00)

Pre Intermediate Contemporary

Pre Intermediate and Intermediate Irish

Junior and Inter Musical Theatre (Thursday 4.15)
SENIOR CONCERTS – NOVEMBER 30 – matinee and night  (with dress rehearsal November 23)
ALL OTHER CLASSES (and Intermediate Irish)
TERM 3 TIMETABLE
As the eisteddfod season will be ending and Concert preparation will be in full swing, we are working on the NEW Term three timetable.  It's up on the website now.
TERM 3 ENROLLMENTS OPEN
Additional enrollments are open for Term 3, if you have friends that are keen to join in for the concerts or if you want to add any additional classes for concert time please let us know asap.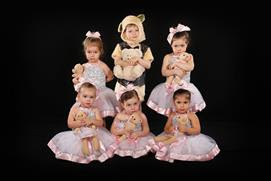 CREATIVE MOVEMENT AND TWINKLE STARS CONCERT – September 14
As we have moved this very special concert to Term three, we need to know NOW if there will be any changes in term three.  Please let us know IMMEDIATELY if your child will not be participating as we are organising costumes at this point.  This is a vey low key and lovely event and so special for our babies and their families.  Classes will continue on as normal for Term four.
KEY DATES
EISTEDDFODS:

 

Redlands Eisteddfod

 

11th – 14th July

DITTO DANCE & SECOND HAND STALL: 20th July

PERFORMANCE:

 

The Ekka

 

– Saturday 10th August

CONCERT: Creative Movement & Twinkle Stars – 14th September

CONCERT: Junior Concert – 2nd November

CONCERT: Intermediate dress rehearsal – 9th November

CONCERT: Intermediate – 16th November

CONCERT: Senior Dress Rehearsal – 23rd November

CONCERT: Senior Concerts 30th November
EKKA PERFORMANCE – Sat Aug 10
We will be performing the following items at the Ekka this year (and the stage will be much more central).  We will also be forming a flash mob.  The times will be: 11am – 11.25am (stage), 11.55 – 12.00pm (flash mob), 4pm – 4.25pm (stage), 4.55 – 5pm (flash mob).
Let Me Entertain You (Munchkins Musical Theatre)

Valzer (10 ballet)

Burn it Up

Good Ship Lollipop (6 and under tap)

RugCutter

TNT
Please let us know if you are unable to be a part of this.
BALLET EXAMS
please see the website for the exams August 22,23 and 26.  Students need to be there at least an hour before to have hair done and warm up etc.  More details will be sent soon.  Please let us know if you can be part of our hair or catering organisation team. This is such a special time for our very hard working Ballet students …
UNIFORM STALL – Sat July 20
Our second hand dance wear stall will be open at the Uniting Church on Saturday 20th morning. Please remember to bring cash as only correct money can be accepted. Thank you to our amazing volunteers who run this service for our parents. We will also have Ditto dance wear there with uniform items including character skirts for ballet exams. For new Kick T-shirts and Jackets please see Miss Lisa directly to purchase – email lisa@kickdance.com.au or call 0414 308 248
TROUPE PARTY!! – Sat July 20
We would like to reward our amazing Troupe team and celebrate all their efforts with a Party on Saturday July 20 at 4pm.  Please come along and eat Pizza and let your hair down (after it being slicked and perfect so many times!) … Colmslie Studio – woo hoo!!
COLMSLIE STUDIO UPDATE
There has been a lot in the media lately regarding the loss of the Excel Foundation's tender and ensuing from this, the loss of our beloved studio.  Council seems to have granted us a permit until mid December when Vulcana will move in and make grant funded expensive structural changes to a lovely function centre and studio.
We have included a link to the ABC radio interview Lisa did in answer to the head of Leasing and Facilities Councillor Matic's response to questions about the tender which was not well informed and did not acknowledge the rock solid tender Excel, Kick and the more than 50 not for profit community organisations involved had put forward.  The biggest question is why the tender was awarded to an outside, displaced group with no connection to the property when the key criteria was to provide facilities for use by the local community.
There is also a link to the ABC response line.  Any parents wishing to express their concern to Councillor Matic, who is the head of Leasing and facilities, please address to paddington.ward@bcc.qld.gov.au  Other parents and students have also contacted the Lord Mayors office.
We will continue to work with our local councillor, Kara Cook, to find a solution to this heartbreaking and confusing decision.